There´s only one thing that´s stronger than the biggest financial, political or social crises
THE IDEA
THE IDEA knows no ethnic or gender borders, it knows no age or degree of education – it inspires people, it activates energy and opens paths that did not exist before.
And we created THE IDEA of a land that is built on creativity, respect and love for the nature that we live in and its people, intelligence and talent, sustainability based on the heritage of our ancestors and hope. We call this land:
"SONCHEVA – The Land of The Sun"
Since 2019 we are collecting the most interesting and innovative people across the land, who managed to establish a product, a lifestyle or an artform that enables them to make a living on a sustainable basis for them and their families. These people moved back to old villages to reconstruct their economic and ecologic balance and revitalize their infrastructures.
We combine all of those people to a vivid and colorful network and we call them the "AMBASSADORS of SONCHEVA".
THE STORIES
We introduce people like a young archeologist, that became a producer of organic goatmilk products, a heavy metal guitarist that invented 53 different sorts of cream from the hazelnuts he raises in his backyard, a young man that started to experiment with the recipes of his grandmother to make healing soaps, a 5th generation grape grower that produce the world's finest natural and organic wines, a young woman that rebuilt the family house into a unique and local authentic hotel complex, a family that produce for more than 100 years world famous pearls that are made of fish that can only be found in the lake they live by and many more inspiring and extraordinary biographies.
All these biographies are the backbone of "SONCHEVA – The Land of The Sun".
A NEW NARRATIVE
But individual producers of the most wonderful products of all kinds cannot exist without an infrastructure of international corporation that can connect them into a network to enable business through telecommunication, business insurance, financing or energy distribution.
By bringing local and international businesses closer together and explaining the symbiotic dependencies between them, we can rebuild new confidence in domestic production and innovation.
We invite international corporations and institutions as supporters for our project to decrease distances and increase the understanding and trust between the local population and the representers of international networks. We demonstrate that small businesses cannot survive without big networks – and the other way around! Only when the macro and the micro societies act together as one, then there is a chance for a substantial gain of life quality and a social, economic, ecological and local infrastructure development.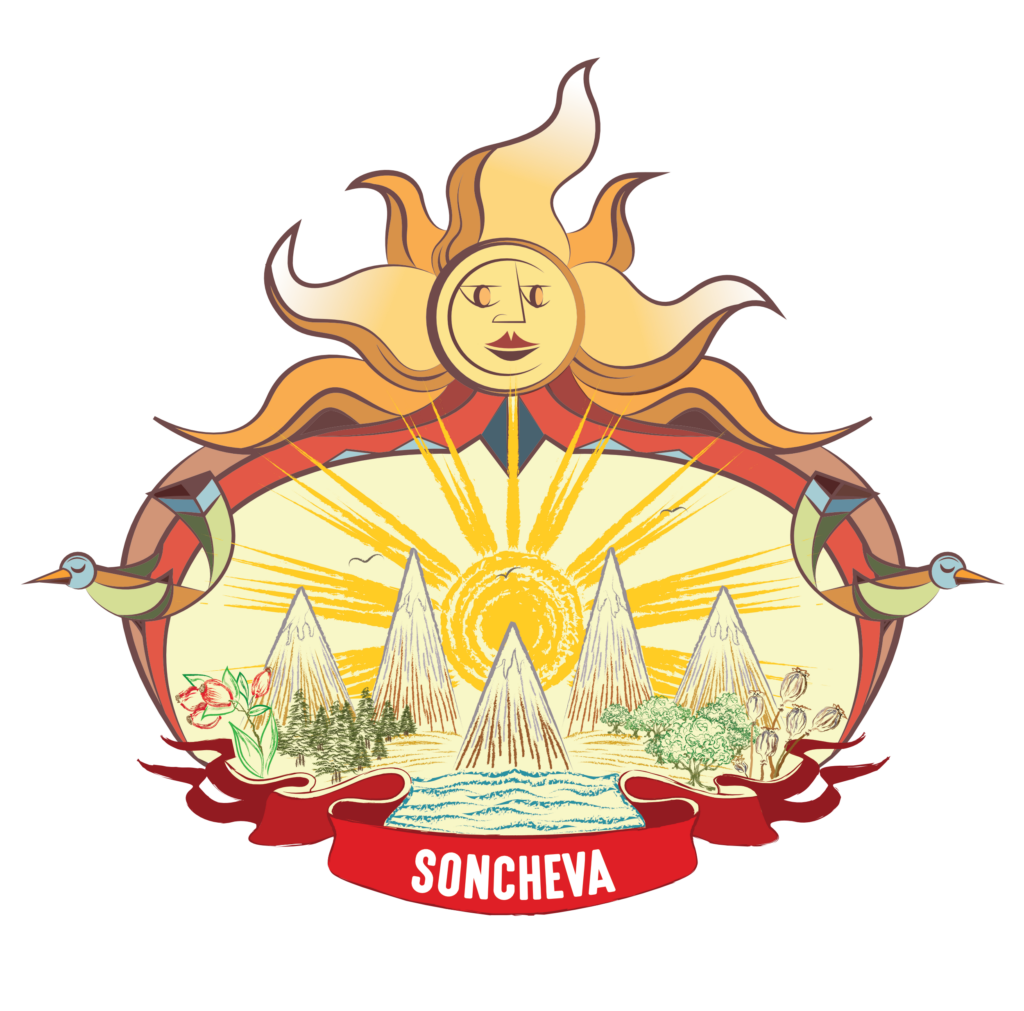 As the first step into a better future, we have to fix our environment. North Macedonia is severely suffering of wild trash deponies and a lack of consistent waste management. That´s why we invented the GENERALKA WEEKEND – a waste collection and selection event on each second weekend of May within 10 years – from 2021-2031.
In the first year, we already encountered more than 1.000 volunteers in 10 municipalities collecting 175.000kg of waste within three days. In 2022 we already involve 25 municipalities with more than 8.000 volunteers to be expected. Until 2024 we want to have all 82 municipalities of North Macedonia to participate in the GENERALKA WEEKEND.
THE FUTURE – SONCHEVA GORA
Together with the Ministry of Environment, the Ministry of Agriculture, National Forestry and private donators, for every 10 kg of collected waste, we plant a tree. These green islands will grow in all parts of North Macedonia and their name is "SONCHEVA GORA". These forests are built on the ability of the citizens of North Macedonia to collect the waste of the past to recycle it into a green future for everyone who lives in this country. This will create a hope for future generations.
AN IDEA TO PREVENT BRAIN AND SKILL DRAIN
When natural resources are used with care and are combined with bright ideas, this country becomes a better place – for current and the next generations. We want to inspire the young and the old, girls and boys and all members of our colorful cultures to take action to become what they always wanted to be – and maybe we will be able to see how a new generation of ambassadors will grow up in our "Land of The Sun – SONCHEVA"!